By Joseph Chander
Almost 17 years ago I landed in Toronto from Chennai, India, with an immigrant visa, with $600, along with a heavy heart and many questions in my head. It was the first time I left my home country to experience many firsts in my life – staying by myself, planning my life, not having my parents cook for me or pay rent, being accountable for all my actions and most importantly to live in a place and time that was completely foreign to me. Part of me was also excited to see what my future in Canada has in store.
There are many reasons why people immigrate to Canada as refugees, so they could live free from war and discrimination, for better living standards, better education etc., in my case I moved to Canada for better opportunities in my field of work, which was Film and Television production. I originally applied for my visa 2 years after I completed my university but for some reason my visa was delayed and by the time I got it, I had worked in my field for 5 years and was one of the senior employees in that agency and had a good reputation within the industry as well but during all that, I knew I was going to Canada at some point. My thoughts were that once I immigrate, I will find a job immediately, I will work hard and get promoted, get a better position, travel the world, buy a cool sports car, and a house by the lake etc. but that was not reality!
My first 3 months I stayed with a family who was a friend of a friend! They treated me like I was one of them and it was God's blessing that I was able to stay with them and they continue to be a blessing for me until this day.
After moving here, within the first 5 months, reality kicked in, I had a tough time understanding the employment systems, and realized very quickly that Film and Television was a niche industry and there weren't many positions available, and anything that was available went to people who had "Canadian Experience", which obviously I did not have. It was an industry where you had to know people if you're a newcomer. My perceived future blinded me from actual reality.
It was hard to swallow, but I started working at a call center for little more than minimum wage, I completely hated the work, however it paid my bills. Again, I thought I would be out of there within a few months, and find employment in my field of expertise….did I? NOPE!
I stayed in that company for 2 years, had 3 pay increases and was promoted in a year as well, all within a job that I hated.  I was caught just trying to make it through the day like a machine, doing something I hated but I feared stopping that routine. Leaving a thriving career in India, while I was working hard just to pay my bills and keep up with a financial commitment back home – something that I took upon myself to fulfill for my parents (every immigrant does this for someone), but they did not know the struggles I was going through, as I did not tell them the true picture.
Call centers are lifesavers for immigrants; they employ you with basic experience, which helps you with some revenue stream when you're in a new country. My experience in the call center brought out a side of me that I never knew – Sales! – And in the 2 years I developed my verbal skills in talking to Canadians and Americans, I didn't sound like someone who was (like they say) Fresh off the boat! LOL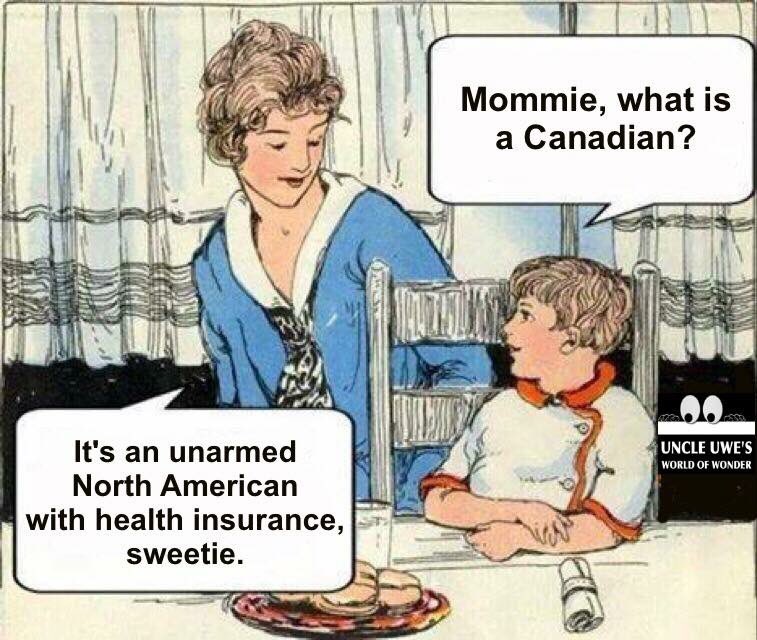 Even today, I have  a lot of respect for those who work in call centers. If I happen to get a call from someone from a call center, I would not hang up on them; in fact I will listen to them and consider their product or service if it is useful.
My search to get into the Media field continued into the 3rd year, some counselors suggested I go back to school, however it was very expensive @ 20,000-25,000 and I also switched employment as well in a sales related capacity. My friends back home were advising me to come back, as the media industry skyrocketed as many international companies invested in several companies and the pay scale tripled or even quadrupled for those with experience like me, but…. I did not want to go back, I liked Canada, I loved the multiculturalism that I experienced in Toronto/GTA and more so I felt like I was learning a whole lot of new things that I never did before.
My character was changing, I was not a careless young adult, I was becoming more responsible in every way, I respected the environment and most importantly I was also finding myself (I never even knew what finding myself meant until those 2 years)
I decided to change my career, and started focusing on sales/marketing, I even went to school for 2 years for a diploma in Professional Selling and Marketing management, Thanks to the company I was working for that paid for part of the course fees. Was it difficult going back to school – Yes! however did the schooling and experience help me get promoted at work? YES! – TWICE!! and received couple of awards of recognition as well.
Thanks to my wife, who I met in 2008 here in North America, encouraged me to continue practicing my creative skills, and after hesitating, I started doing photography as a part-time business, shooting small weddings, family, engagement and portfolio pictures. It does not bring in much money, but it keeps me very happy. I owe a huge thanks to my wife for pushing me.
I must mention that during all this, I developed friendships with people who faced similar situations as me and we looked out for each other, and even today we are best of friends. You will develop friendships like this as well, and meet mentors who went through what you are going through now, Advice from these experienced personnel is invaluable!
Fast forward to today, do I miss my original career? Yes!
Am I in a place and position where I want to be? Not exactly
However I know I am much better than where I was 16 years ago as a person and I know I did it all by myself along with God's guidance and with the people he put in my life – from landing here with $600 to now owning a home and a car, traveled to several parts of this continent and the world and most importantly I have my own family now.
Do I believe God is still writing my plans for my future – MOST DEFINITELY!
When you're an immigrant in Canada, especially from a place and culture that is different, during many occasions, you may be required to change your point of view and be open to new things, learn something new or change your carrier or give up certain things (and vice versa) because you are not at home anymore…Canada is your new home now and it provides you many opportunities and benefits to start your new life here. Yes, that the economy is not as great as it used to be, but every country has some drawback of its own.
Canada is an inclusive country and respects your culture and beliefs, and in turn you will need to respect and be part of the other beautiful cultures that make up Canada, which makes life more enjoyable here.
Welcome to all.